When I'm doing a job in timber around the outside of the house my primary issue is will it survive the ravages of the Irish weather and not rot away in the next number of years.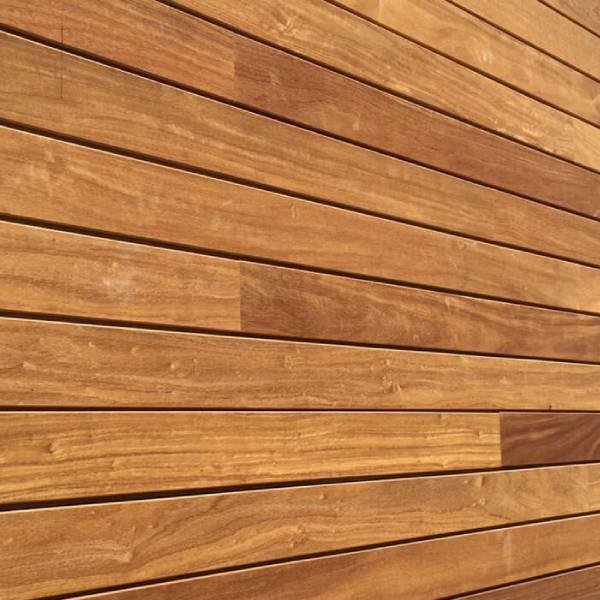 Iroko is a Great Choice for Durability. I like an untreated life of 15 years plus which rules out many of the softwoods. I resist the option of cheaper pressure treated softwoods as I believe these are a false economy. Generally the timber is not the highest cost element of a job if you factor the time and other cost elements.
I also like a timber that will work left alone. Without treatment being fundamentally lazy and incompetent when it comes to applying paints and varnishes! A decent oil is easy to apply but even that is hard to fit in to a busy summer schedule.
At QEH we have a wide variety of durable external use timbers to select from. And we like to use Durability Class 3, 2 or 1 timber for preference. Where there is adequate ventilation as in Cladding then a Durability Class (DC) 3 timber should be used. Such as Siberian Larch with its close grain and resinous makeup will give an excellent life well exceeding 15 years untreated out of the ground. For Pergola's then big dimension Douglas Fir DC2 or green European Oak Beams (DC2) are excellent choices with 25 year lives achievable.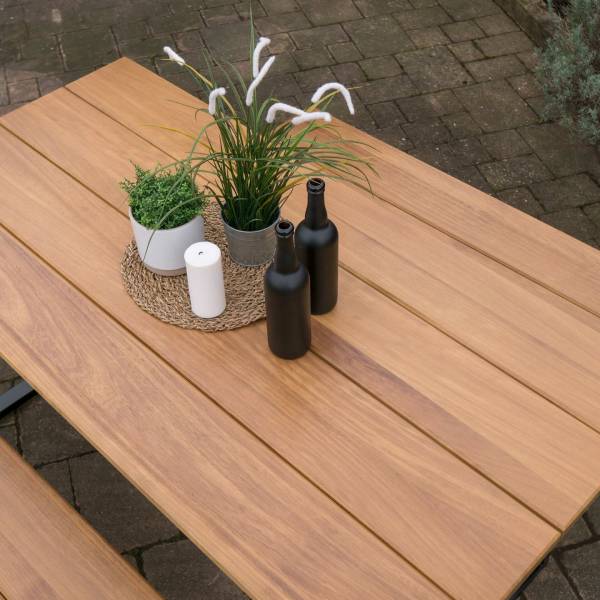 When it comes the other applications outside my go to is Iroko. Gates, fascia, benches, garden tables, sills, door frames, pub and garden furniture and planters are key uses. I have benches and table and chairs in Iroko. My garden that has been completely untreated that are now 25 years old. They have weathered well to a silvery/black but are completely solid and will probable see another 25 years of service! A brief sanding experiment revealed that in a few minutes a fresh teak finish was obtained. I am dreading that my wife doesn't find that test patch and have me work on the whole set!
Iroko machines well and will produce a fine finish. Iroko has a pleasant golden-brown colour when machined and a coating of oil will bring up the colour and grain to a rich darker golden- brown reddish appearance.
At our warehouse we have good stocks of Iroko, including decking, planks, and live edge boules. We can supply just the sawn timber or cut and plane to a cutting list. Our joinery workshop will make bespoke pieces as required. Just 15 minutes from Dunkettle, Cork, We welcome visitors and come and see out range of 15 timber species. We are here to help.