With a vast range of cladding options to choose from, this decision can be difficult to make without the right knowledge.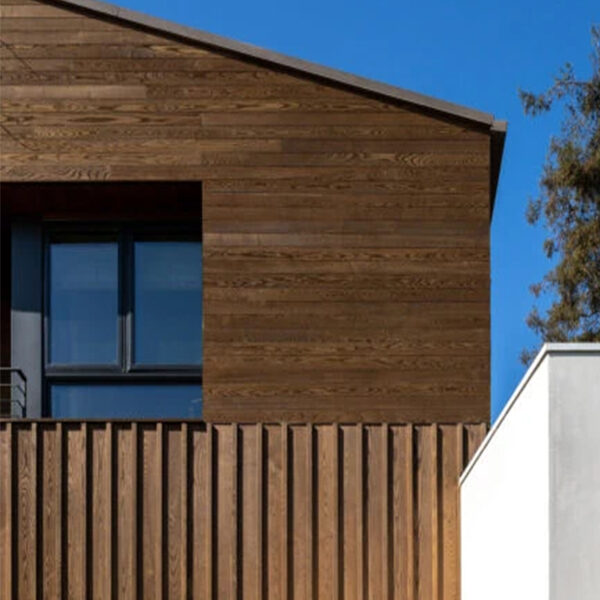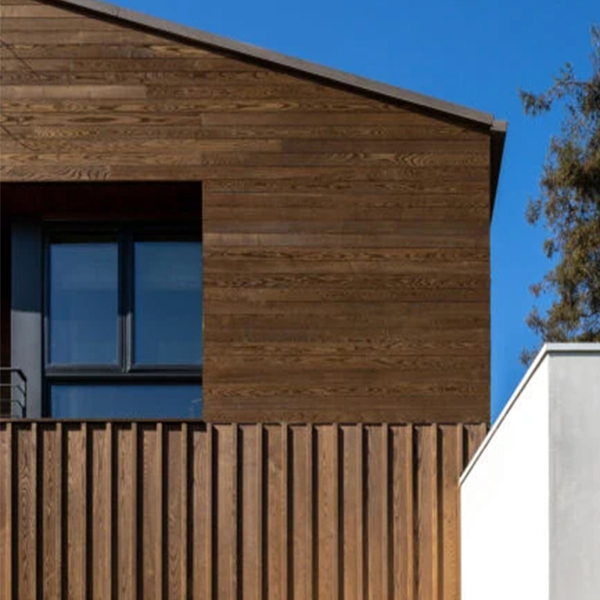 We have identified the key factors to consider when selecting exterior timber cladding materials, walking you through some of the most popular timber species that you can choose between and the features and benefits they offer.
Why use timber cladding at all?
There are several considerations to keep in mind when selecting a cladding material, with multiple options that could be right for you depending on your priorities in terms of looks, quality and functionality, including stone, brick, concrete, tiles, PVCu, glass, and metals such as steel and aluminium.
We firmly believe that timber cladding is the way to go though, and here's why:
It's natural.
Being renewable, recyclable and biodegradable, wood-clad buildings offer numerous long-term sustainability benefits over the alternatives. Despite being natural, timber offers quite good quality, weather resistance and thermal insulation.
Wood production also boasts lower carbon emissions than options like brick and steel.
As sustainability considerations and a low carbon footprint are more important for the construction sector, wood is an increasingly popular choice.
Timber cladding has a timeless style.
There is a certain beauty to wood. Simply put, timber-clad buildings look great – and they will never go out of fashion. It is a traditional, high-quality option that can be used in very modern ways. Timber cladding works equally well for residential and commercial projects.
There are many creative ways to use timber for your cladding, including using different species, a range of shades or colours to create an accent, laying the panels in an attractive pattern or choosing a distinctive style such as charred wood.
It's safe, durable and easy to use.
Wood has been used for construction for centuries and the quality stands the test of time. As a material that is natural, familiar and lightweight yet strong, timber cladding is easy to install, repair and replace, and presents no unwanted surprises.
Thermally modified wood is also highly durable, making it a serious alternative to materials that are traditionally considered to be longer-lasting. As the nutrients in wood are modified during thermal modification, there is less risk of insect attack and no chemical treatments are needed.
It's adaptable.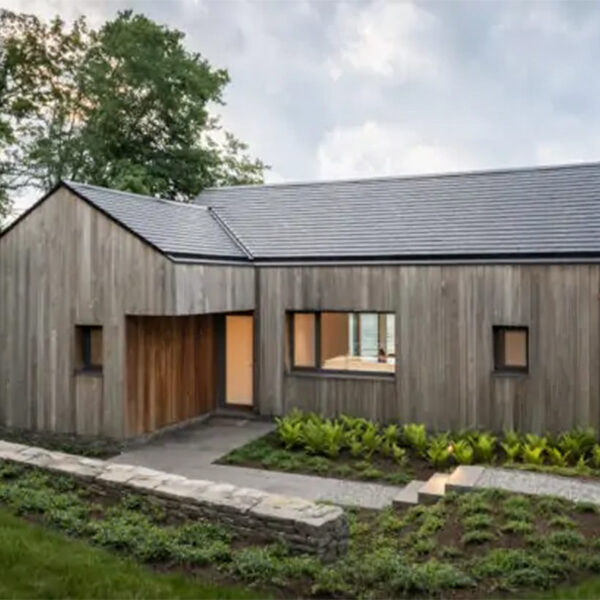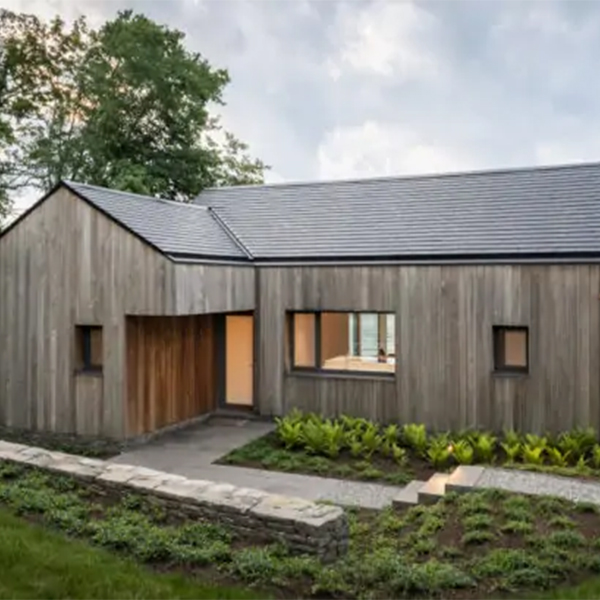 Timber provides almost limitless customization options, with a vast range of finishes, colours and profiles on offer.
You can opt for Benchmark by Thermory thermo-spruce for more rustic cladding boards, or choose thermally modified ash for a more refined look.
It's easy to enhance the look of your cladding boards by applying paints, oils or other protective coatings, and the range of looks you can achieve is virtually endless, with options for vertical or horizontal boards, tiled finishes, or installing them in any pattern you can think of.
Another advantage is that timber cladding is flexible in its usage, making it equally suitable for both private homes and commercial buildings.
Timber cladding is readily available and affordable.
Compared to other options, timber cladding is often cheaper to buy and easier to get hold of, which is a big part of its popularity. With simple fixing methods, it is also easy to install. This makes wood elements a suitable option also for self-builders.
Choosing a wood type for your cladding.
There are many different species to choose between for your cladding, each with its features to suit your individual needs and preferences. They offer different options when it comes to colour, hardness, strength and resilience.
Types of wood for cladding.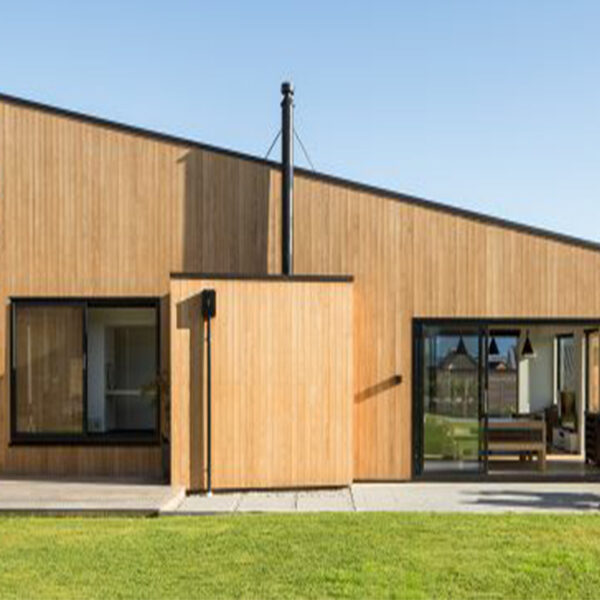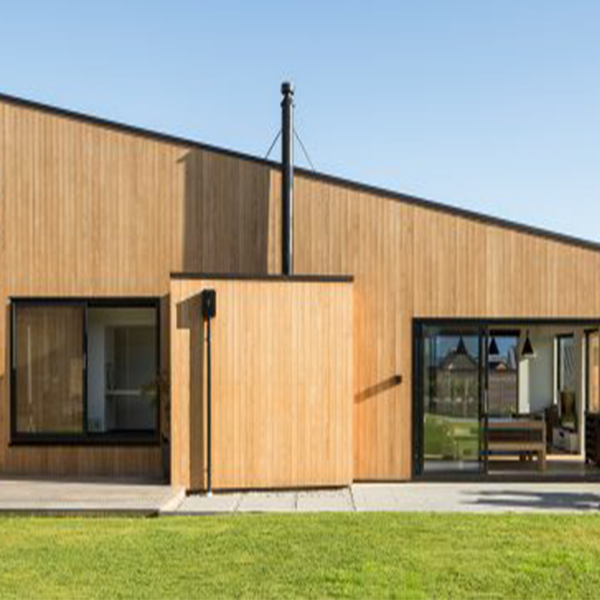 Ash.
Ash is a light-coloured, versatile hardwood that offers exceptional durability and rot resistance.
Thermally modified ash has a beautiful, deep colour, making it a great alternative to tropical hardwood.
Pine.
There are several pine species available for your cladding projects, including Scots pine with its distinctive rustic knots. Compared to other similar softwoods, pine offers some of the best durability and as a fast-growing wood, there is usually plenty of supply at affordable prices.
Spruce.
Spruce is ideal as a softwood option that offers strong rot resistance and longevity while also boasting a golden-brown tone and a rustic knotted look. Thermory's Nordic spruce comes with the Nordic Swan Ecolabel, which certifies that it is chemical-free, durable and sourced from responsibly managed forests.
Oak.
A popular species across Europe due to its toughness and visual appeal, oak is often used to make furniture. Because it is resistant to moisture, it is also good in outdoor environments, making it a handy option for timber cladding. Thermory Benchmark series includes thermally modified red oak cladding that has a durability class 1.
Siberian larch.
Larch trees grow very slowly and consequently, the wood is extremely dense and strong when compared to other softwoods. Siberian larch will offer a sophisticated look to any project with its lustrous golden-brown colour patterns.
Thermory thermo-pine is a perfect alternative to larch wood, bringing in enjoyable gold nuances that suit perfectly to exterior.
Should you opt for thermally modified wood cladding for your project?
Thermal modification is a chemical-free process that enhances the appearance and durability of the timber board protecting it from decay and insect attack by treating it with heat and steam.
For instance, Thermory's thermally modified ash offers comparable durability to tropical hardwoods like teak that are often chosen for this feature, but with better dimensional stability due to a reduction in water absorption, a lighter weight, more uniform colour and, because many tropical kinds of wood are harvested at the expense of endangered rainforest habitats, a production process that is significantly more sustainable.
It's also worth noting that using thermally modified wood for cladding negates many of the drawbacks often associated with wood cladding, such as being prone to rotting or twisting caused by moisture damage and being vulnerable to infestation from parasites such as mould or bacteria, meaning it doesn't have to be replaced or maintained anywhere near as often.
In addition, because no chemicals are used in the thermal modification process the timber doesn't need to be disposed of as hazardous waste when it does eventually come to the end of its lifecycle – instead, it can be repurposed, recycled or composted to give it a new lease of life.
Aging and maintenance of exterior timber cladding boards.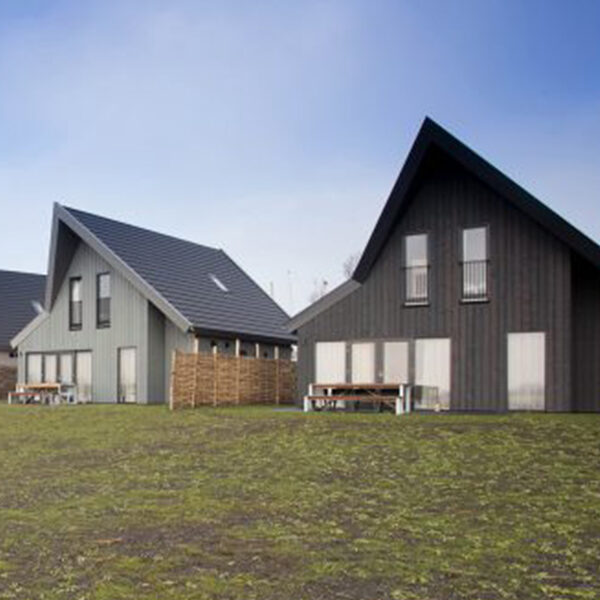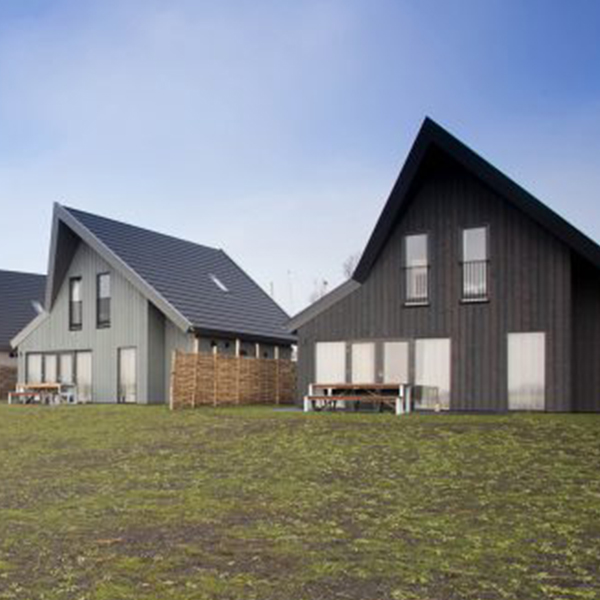 As a natural element, wood ages gradually over time whether it has been thermally modified or not. This means that it requires regular maintenance to retain its optimum performance and protection for as long as possible.
Like all timber, the colour of thermowood will change over time, fading to a wide range of attractive grey. This process is caused by exposure to rain, wind, and UV light from the sun, the colour of the wood cladding may fade unevenly depending on where it is placed.
Some see it as part of the beauty, however, if preferred, this process can be slowed down by regular treatments such as painting or oiling the surface of the timber– and while standard timber products must be treated in this way every few years, thermal modification makes this interval significantly longer.
If you're planning a cladding project in the near future, material selection is a really important aspect of finding the right solution, and as you can see there are many factors to consider. By presenting the key benefits of using thermally modified wood for this purpose and comparing the features of different types of wood, we hope this article has helped you in this process.
We hope this has been useful in considering cladding for your project: find out more at qeh.ie, Ireland's cladding specialists.