This is why wood has always been a long-time favourite. Although sometimes it has been criticized for not being durable enough. Especially compared to plastic building materials.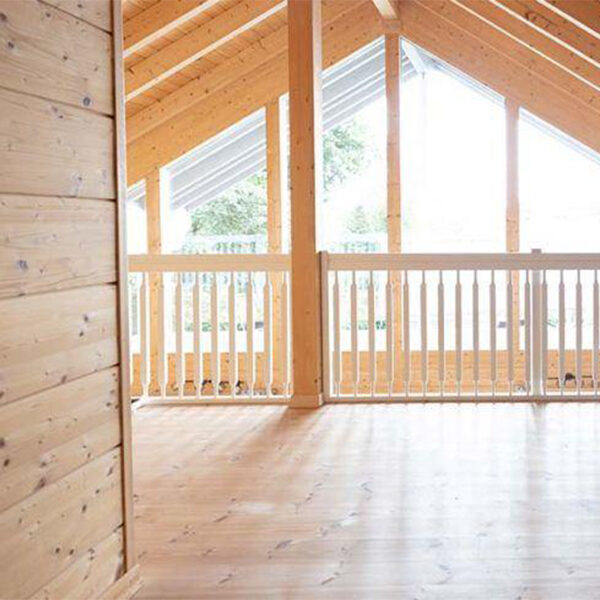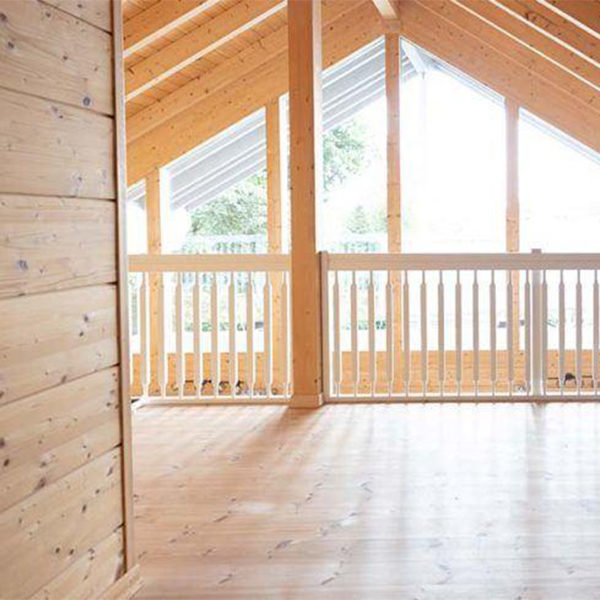 While this criticism may be somewhat true of pressure treated wood. It certainly does not apply to thermally modified wood. Thermory's® thermally modified wood stocked by QEH has a high durability class. Thanks to its chemical-free thermal modification process, which only uses the combination of heat and steam. Importantly, unlike composite materials (WPC – Wood Plastic Composites). Thermally modified wood does not contain any chemicals.
Many synthetic materials have tried to imitate the pattern and tone of natural wood. Thermory® wood actually enhances the beautiful grain and deep rich tone of the wood. Without regular oil coating and with exposure to UV rays, thermally modified wood turns silver-grey. In some cases, this is a deliberate choice since the properties of thermal modification do not change along with the colour.
However, it is easy to restore the original colour of thermally modified wood by lightly sanding and oiling the surface. Even though plastic decking is often advertised as maintenance-free, every exterior surface needs maintenance from time to time. Plastic materials are not immune to stains and fading through dust, leaves and UV rays.
Cooler underfoot.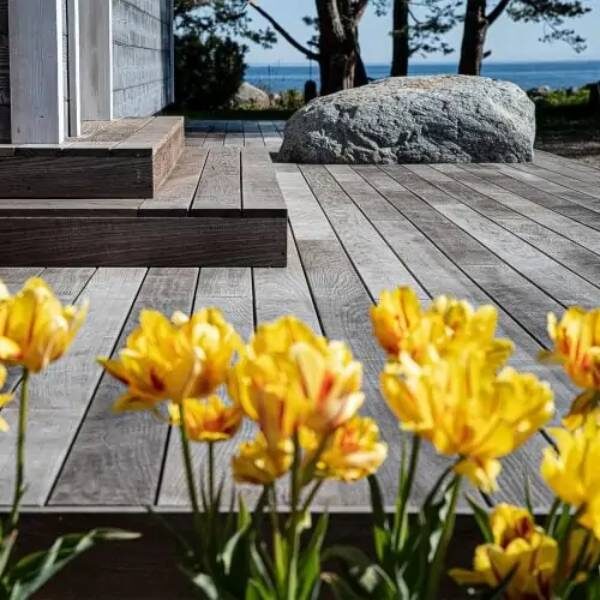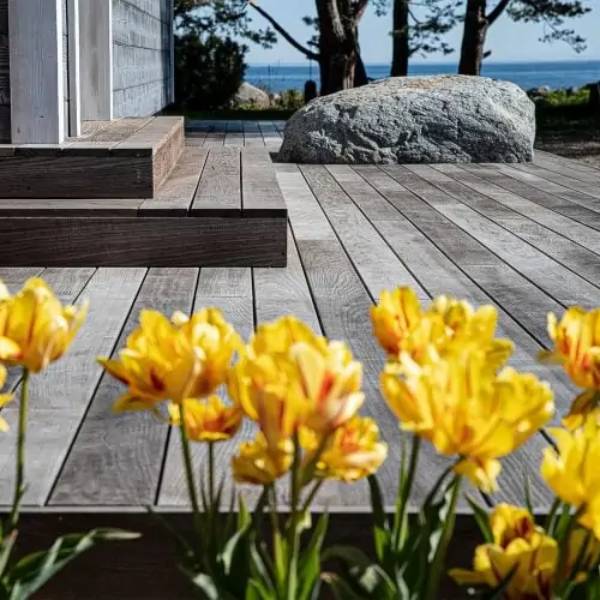 Speaking of summer and sunshine – thermally modified wood has better heat insulation and does not get as hot in direct sunlight as plastic decking. Thermally modified wood is also more suitable in wet conditions. This is due to its reduced water absorption and better dimensional stability compared to unmodified wood. Both properties make thermally modified wood a pleasant material to use in places where people want to walk barefoot – by the pool or in the spa, but also in bathrooms and kitchens. An issue that can arise with plastic decking is static build up that can lead to a very unpleasant shock of many 1000's of Volts as you reach out for that door handle!
Even after extended use, thermally modified wood can be totally recycled, and still be used for heating or it can be safely recycled to a waste centre and unlike plastic decking, wood decking will not burden the environment. Using Thermory® wood creates an environmentally friendly and healthy atmosphere in your home as well as in public spaces and we in QEH are delighted to support this product in light of the environmental benefits.