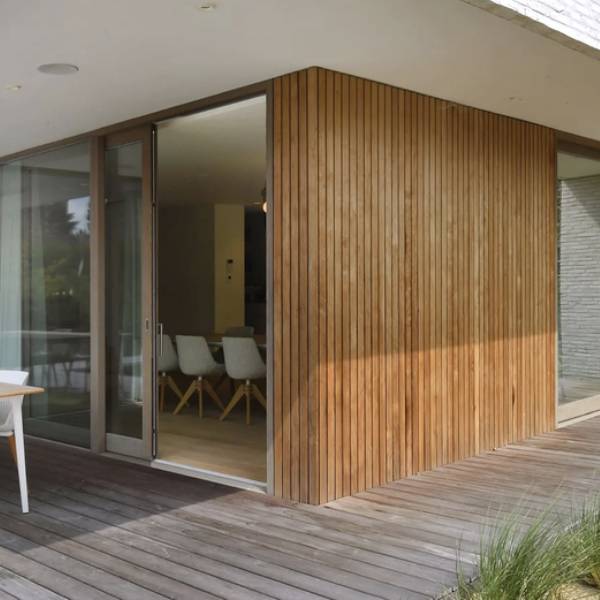 Thermowood Spruce has a certified rot free life of 25 years plus and is chemical free. The timber is steam and heat treated without added chemicals. It cuts, drills and can be used like regular timber and needs no special tools to use.
The Thermowood process stabilises timber dimensionally, needs no maintenance and can be left to silver-off over time with UV exposure. Fire retardant treated versions are available for public projects.
We like it so much we created our own Thermory website, www.thermory.ie.
Check it out and call QEH for supplies and advice. We stock all common profiles, many end-matched to reduce cutting waste. We can supply an extensive range of internal claddings and sauna products too.