Key decision issues we come across for cladding are:
Aesthetics, Durability, Sustainability, Finishes, Cost, and Maintenance.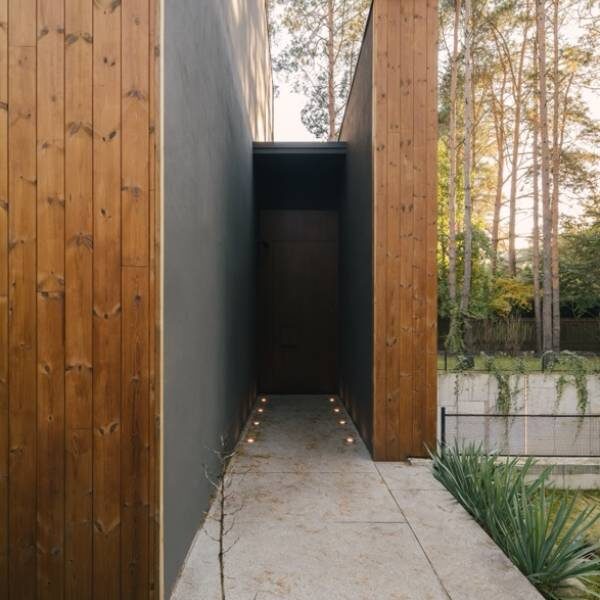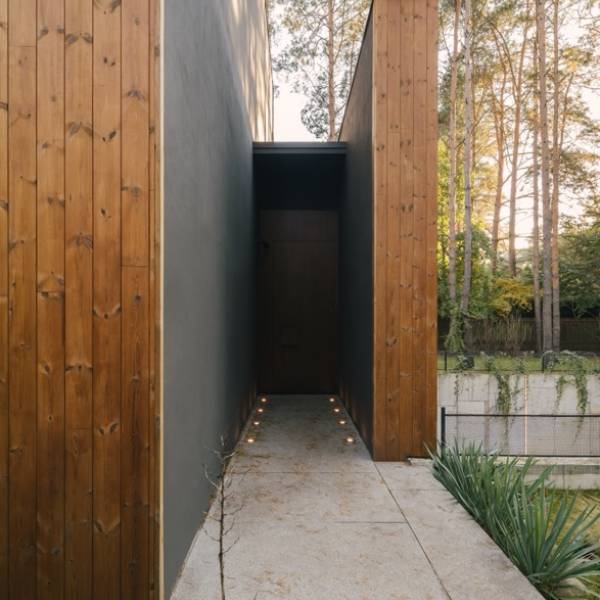 Of paramount important for us is that all of our product solutions are sustainable, chemical free, recyclable and have a great design life. We are tending towards the supply of thermally treated timber (Thermo-wood) that we think score highly in all these categories.
Ash
Ash is a light-coloured, versatile hardwood that offers exceptional durability and rot resistance, impressive sustainability credentials and attractive grain that will visually enhance any surface. It's ideally suited both for internal and external applications.
Thermally modified ash has a beautiful, deep colour, making it a great alternative to tropical hardwood and is classified with a Durability Classification of 1 or 25 years plus.
Pine
There are several pine species available for your cladding projects, including Nordic pine with its distinctive rustic knots. Compared to other similar softwoods, thermo-pine offers excellent durability and has a high Durability Classification rating of 2 (15 to 25 years life) and as a fast-growing wood, there is usually plenty of supply at affordable prices.
Spruce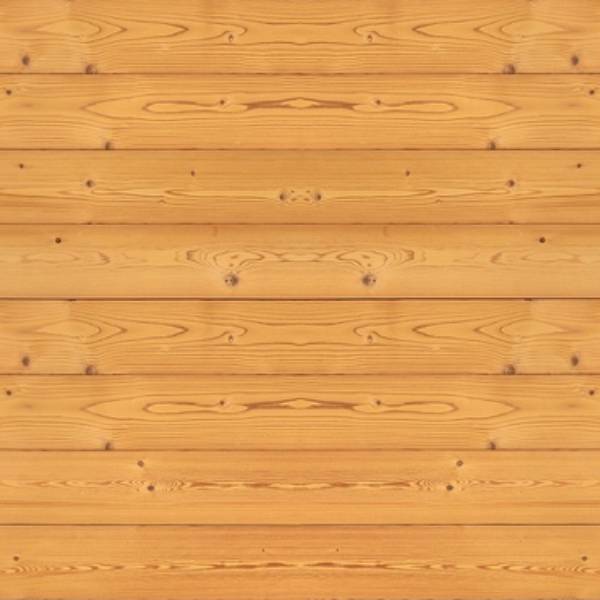 Spruce is ideal as a softwood option and offers strong rot resistance and longevity (Durability Classification if 1, 25 years plus) while also boasting a golden-brown tone and a rustic knotted look. Thermory's Nordic spruce comes with the Nordic Swan Ecolabel, which certifies that it is chemical-free, sustainable and sourced from responsibly managed forests.
Siberian Larch
Larch trees grow very slowly in Siberia and consequently, the wood is extremely dense and strong when compared to other softwoods and is generally kiln dried moderately before use. Siberian larch will offer a sophisticated look to any project with its lustrous golden-brown colour patterns. It's durability classification of 3 (10 years to 15 years) is excellent and it has been widely used in the Irish market but supply from Russia has ceased and pre-conflict timber is becoming scarce.
Thermo-woods offer a perfect alternative to larch wood, bringing in enjoyable gold nuances that suit perfectly to exterior.
Should you opt for thermally modified wood cladding for your project?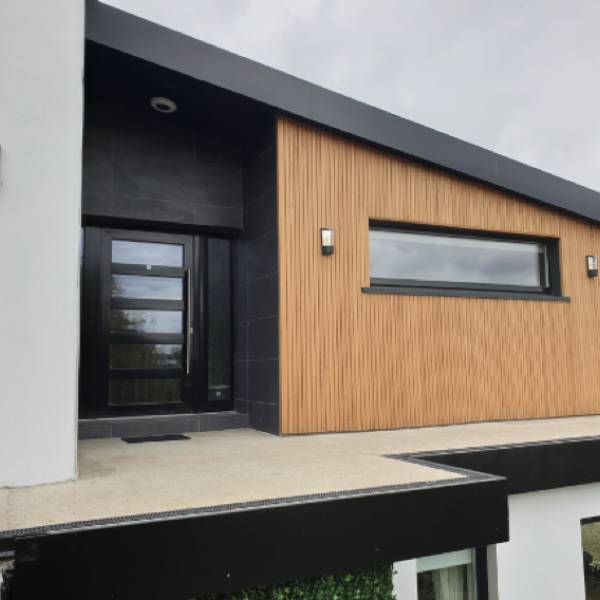 Thermal modification is a chemical-free process that enhances the appearance and durability of the timber board protecting it from decay and insect attack by treating it with heat and steam.
For instance, Thermory's thermally modified ash and spruce offer comparable durability to tropical hardwoods like teak or Iroko that are often chosen for this feature, but with better dimensional stability due to a reduction in water absorption, a lighter weight, more uniform colour. Many tropical kinds of wood are harvested at the expense of endangered rainforest habitats, a production process that is significantly more sustainable.
It's also worth noting that using thermally modified wood for cladding negates many of the drawbacks often associated with chemically impregnated wood cladding, such as being prone to rotting or twisting caused by moisture damage and being vulnerable to infestation from parasites such as mould or bacteria, meaning it doesn't have to be replaced or maintained anywhere near as often.
In addition, because no chemicals are used in the thermal modification process the timber doesn't need to be disposed of as hazardous waste when it does eventually come to the end of its lifecycle – instead, it can be repurposed, recycled or composted to give it a new lease of life.
Available in rain shed, tongue and grove, feather edge and boards Quality European Hardwoods hold significant stocks of cladding and decking and will advise on your project.
Visit our websites qeh.ie and thermory.ie for catalogues, ideas, contact details and directions, or email: info@qeh.ie or call: 021 202 4051.